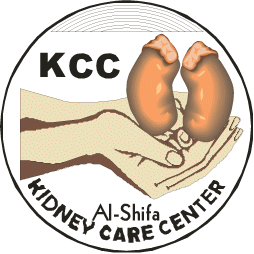 Specialist in: Dialysis, Hepatitis, Ulcer, Cancer & Diabetes
We are pioneer in inventing Dialysis with Herbal Medicines (Tibb-e-Nabvi)
We are proud to be Pakistani. Al Hamd-o-Lillah!
---
By the grace of God Almighty we take pride in having invented a safe replacement of Dialysis for patients of all ages, groups and races around the globe. PATIENTS FROM ALL OVER THE WORLD ARE WELCOME FOR TREATMENT.
New Approach
Renal disease is the most common, total threat of the time. Incidentally, it is found during a routine medical evaluation or with evidence of renal dysfunction such as Hypertension, Odema, Nausea and Hematuria. Initially the approach in both situations should be to assess the cause and severity of renal abnormalities.
In case of evaluation:-
In estimation of disease duration.
A complete urine analysis.
An assessment of the Glomerular Filtration Rate (GFR).

Markaz Al-Shifa Longer Demands, Increased Possibilities
After many years' research, clinical trials and experiments on human-beings, Markaz Al-Shifa has made a regimen (Herbs) for the treatment of patients who are on Dialysis. With this innovative research and repeated experiments, the treatment of many patients has been conducted successfully, thus , Dialysis at regular intervals have been stopped. By the grace of Almighty Allah the recovery is almost 100%. It is equally effective to stage first, second and last of the disease.

Advancing Programs in the product Pipeline
The formulation consists of three (3) Herbal-based active ingredients free from any side effects. It is convenient to use with great expectation to lead active life. It is a Wonder Drug not only for patients living in Pakistan but also for the patients living in any part of the world.

Nothing should be out of the reach of hope. Life is hope! (Oscar Wilde)

For further information click the link below naz54@wol.net.pk
---